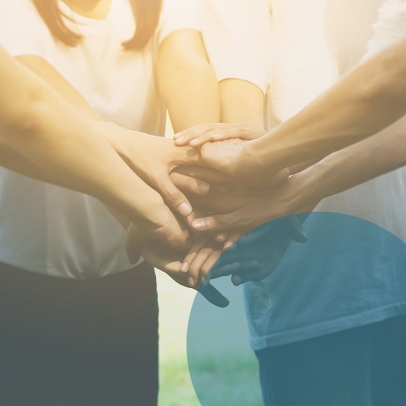 History
Hope Hall was founded in 2009 as the outreach arm of The Redeemed Christian church of God, Dayspring center to meet the practical needs of all people in our city irrespective of their ethnicity or nationalities. This was in the period of the economic downturn in the nation and an increase in joblessness and homelessness. The founding trustees were Vincent Omegba, Dan Lynch, Ray Cordova, Priscilla Omegba, Jay Dawson, and Liz Wenegieme. Max Edja joined the team in 2019 bringing in his financial, accounting, and business development expertise.
Vincent Omegba is a Nigerian trained attorney, a Christian spiritual leader, and a business improvement specialist. He has a master's in Organizational leadership and other certifications in business and nonprofit administration. Jay Dawson is an entrepreneur and business owner, Liz Wenegieme Ph.D. is an IT specialist, and Priscilla Omegba is an educationist.
Vision
Hope Hall is committed to transforming the lives of all people who may have missed the opportunity earlier on in life to develop themselves into successful individuals by giving them another chance to fulfill their purpose and dreams.
We believe that once people are helped to find their purpose and are assisted with the tools and resources they need, they end up becoming responsible and successful members of our society. This is the basis of the commitment we make to those we serve.
Mission
As a Christian faith-based nonprofit, our actions shows the love of God to people of all ethnicities, nationalities, races, ages, social and economic conditions with the message of hope found in the saving power of God in Christ Jesus.
About Hope Hall Inc
Founded in 2009, Hope Hall provides essential services that meet the basic needs
The Specific Objectives and purpose of this organization shall be:
To provide low-cost housing to qualified applicants.
To provide free food to residents and drop off food to the sick and challenged senior and special cases.
To provide leadership training to ministry and business leaders
To provide adult day care for seniors living in group homes, alone or with their working families.
To provide Immigrant Intervention and program providing ESL (English as a second language) to non-English speaking immigrants and trauma counseling to people from violent and war-ravaged nations
Partner with external organizations to provide training for the residents in our homes to pursue self-sufficiency.
This is the flagship program of Hope Hall. We provide affordable accommodation for people who cannot afford the high rent of houses and apartments in our city.
Some of our clients are the homeless, ex-prisoners, International students, people with bad or no credit, and others who circumstances of life have made without a place to stay.
There are 6 private rooms with two living rooms, two toilets, and baths, internet, and phone, washer & dryer, utilities, trash, etc.
Rent is currently between $450-$600 per month.
There are house rules including no smoking, drugs, alcohol, and no sleepover by guests.
MBA by Hope Hall. Business Education/Entrepreneurship class. This is a six months of hands-on training for business owners or budding entrepreneurs. Courses include, Leadership, How to start a business & How ideas come and design thinking, Sales & Marketing, Finance & Accounting, Team Building & Collaboration, IT to drive business, Diversity & Intercultural Studies.
• Nursing school & Healthcare.
We will prepare students to be certified and nursing assistants (CNA) and help people set up home health businesses and related enterprises. (Date: TBA)
Mentoring program for youth.
We merge mentors with mentees and work with them in building lasting relationships that foster discipline, success, and growth.
We are restarting our food bank soon in Collaboration with local food clearing houses and suppliers.
Calvary Logistics & Transportation.
Hope Hall is going into partnership with this company to train and employ truck drivers who will be part owners and shareholders in the business.
How you can help?
Volunteers are needed to help clean the home, remove snow, and mow the grass.
Frequently Asked Questions
Yes! Extensive admissions and interview process is done to determine eligibility.
Proof of Employment
Comprehensive background check including local, state, and national criminal record, credit check, security watch list, and sex offender registry.
Customized, detailed lease agreement plus a 1-month trial period after move-in.
Detailed house rules and protocol included in the agreement to ensure that the house is a safe, clean, conducive for residents.
Adult single male (age 18+)
Looking to live in the Denver metro area
Low-income and/or qualify for government assistance
Actively pursuing self-sufficiency.
Involved in career development (e.g. going to school, in a career development program, apprenticeship program)
Currently working FT or goal is to work FT job
International or out of state Students.
Please note: Our program is felon-friendly, but depends on home-provider preference.
Please note: Our "no drugs" and "no alcohol" policy.
No parties or noisy activities.
Though the housing program is run by a Christian faith-based nonprofit, it is open to people of all or no faith. However, we encourage residents to be part of a group that could be a support system to them.
Ours is a month to month program but residents can stay for as long as they want as long as they are paying their rents on time and are in compliance with our rules and protocols.